Sensi Pharma is involved in an international research effort on cannabinoid receptor engagement and distribution. We support the development and use of nanoparticle vehicles for improved delivery of cannabinoid receptor ligands. Ultimately, we aim to advance the highest quality cost-efficient cannabinoid-based healthcare solutions.
High on Nano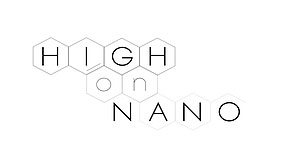 Led by Gert van Kempen, a small group of science aficionados from Amsterdam founded the High on Nano project in October 2013. Their aim: to familiarize the general public with the astonishing possibilities of cannabinoid nanoparticles for biomedical purposes. This research effort was initiated by Willem Mulder, director of the Nanomedicine Lab at Icahn School of Medicine at Mount Sinai.
The use of nanoparticle formulations of cannabinoids improves their specificity, bioavailability and resulting efficacy, while simultaneously reducing psychotropic effects, and may have a tremendous impact on their clinical utility..
Read more about the High on Nano project.
Publications by Willem and his team can be found on Pubmed.